Search for companies here!
Largestcompanies is the fastest way to understand your customers, monitor your competitors and develop your business.
Company/VAT no/Free text
The best search and selection engine for companies in the Nordic countries
Make your own selections with the sharpest company search in the Nordic countries. Segment on location, industry code, financial data and decision makers.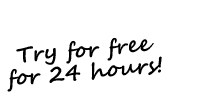 The largest companies in the Nordics
Largestcompanies knows what is going on in the Nordic business sector! Our exclusive top lists compile and compare data from the 500,000 largest companies in the Nordic countries.
TOP LIST
The largest companies by turnover*
TOP LIST
The largest employers in total*
* Number of employees (average)
TOP LISTS
NORDIC COUNTRIES
TOP LISTS COUNTRY
Top lists county

We provide Nordic market information directly to your CRM system
Take your CRM system to a new level with our high-quality Nordic market information.
Read more
The Largest Companies Magazine
In addition to exclusive top lists and interesting interviews, you can also read about big data and how it lifts Nordic companies.
Read the magazine here
The best Nordic search engine gets even better!
How do you reach decision-makers in the Nordic countries? How do you find hot new leads? With an access account on Largestcompanies, you can make advanced selections and export quality-assured market information.